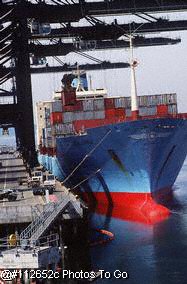 In the United States any entity transporting a hazardous material must comply with the requirements of Title 49 CFR Hazardous Materials Regulations (HMR). These federal regulations help assure the safe transportation of hazardous materials. This regulation is used to determine the proper requirements for shipping hazardous materials in all transportation modes (such as via highway, air, rail and water). The regulations serve as a reference book that provide specific technical information to help transport hazardous materials safely.

This law requires the training of ALL HAZMAT EMPLOYEES who engage in the transportation of hazardous materials in the United States. This DOT training will increase the hazmat employee's safety awareness and be an important element in reducing hazmat incidents. The training requirments can be found in several section of the law:
If your company engages in any activity that involves the transporting of hazardous materials, you must train and test your employees, certify them, and develop and retain records of current training (for the last three years) for each hazmat employee (during their period of employment with you and 90 days after they leave).
These requirements at times can be confusing and difficult for both the HAZMAT employees and the employer, which is why ESHINE / HAZMATEAM, Inc. has developed comprehensive training courses for you. Our expert staff can provide the training your company needs, as well as provide specific Consulting and Audits to help ensure that you are in compliance with DOT, OSHA, EPA and more.